resurrection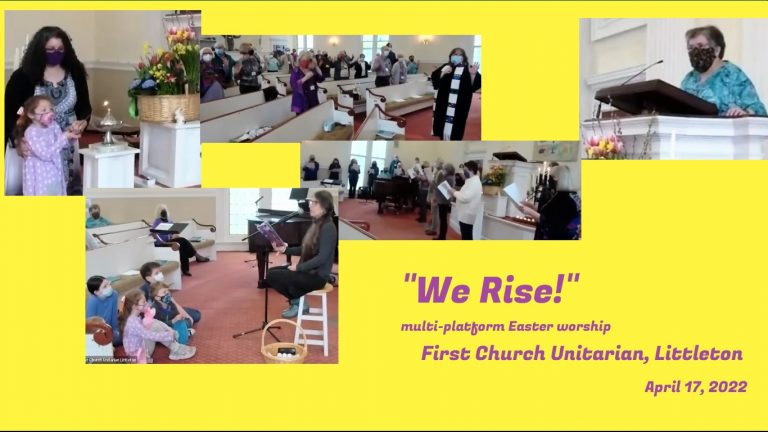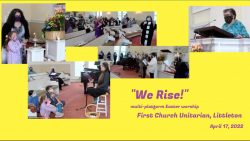 April 17, 2022
Another look at Easter — we rise together. Lots of influence from Robin Meyer's work.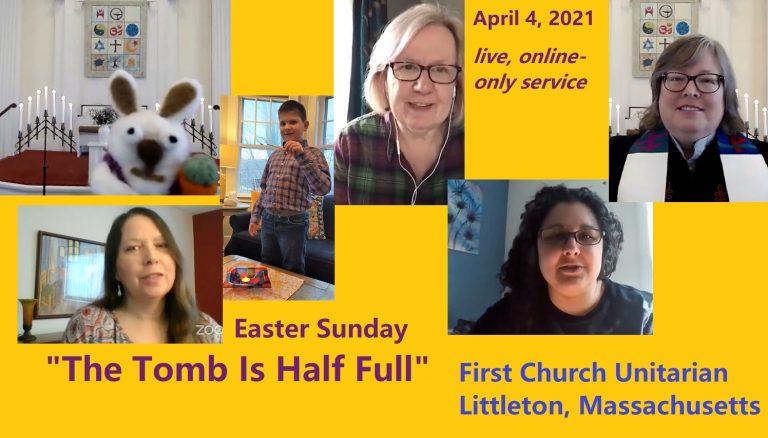 April 4, 2021
This was our online-only Easter Sunday service.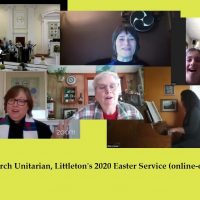 April 12, 2020
Our 5th online-only worship service, and the first-ever online-only Easter Sunday Service for First Church Unitarian in Littleton, Massachusetts! If you watch this on Youtube and click on "see more", you can use the blue time stamps to skip forward (or back) to any particular worship element.