keeper of the flame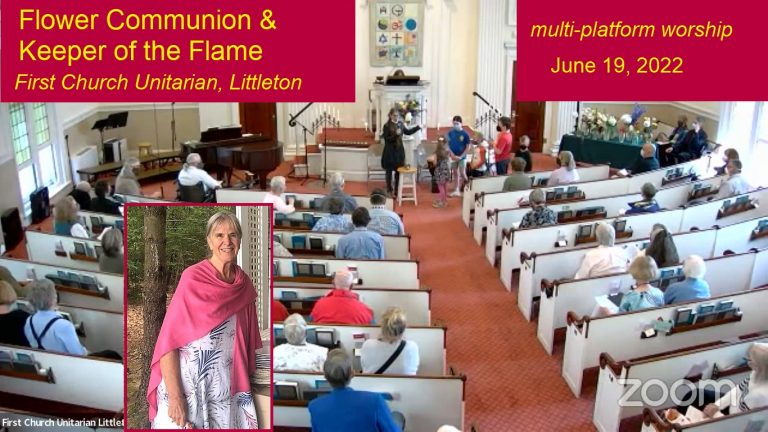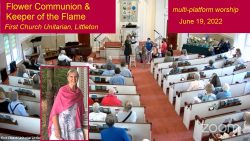 June 19, 2022
Our annual Flower Communion Service and the presentation of our Keeper of the Flame award!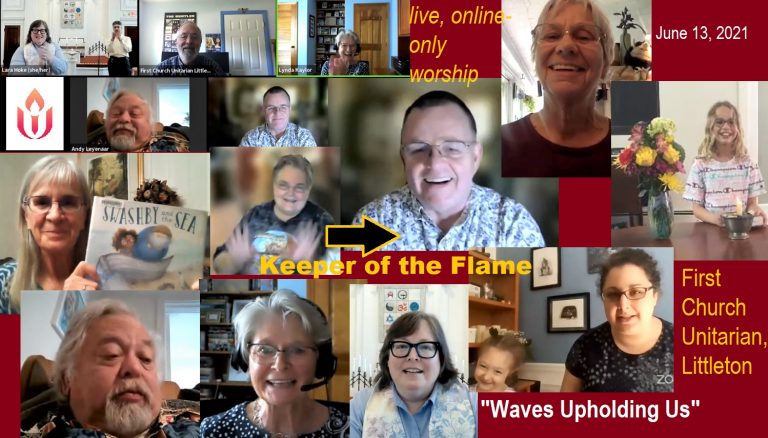 June 13, 2021
I shared some of my thinking about re-opening as well as some thanks, and we awarded our Keeper of the Flame to Mike Pilman!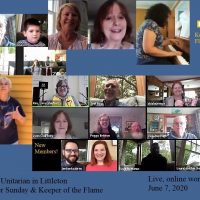 June 7, 2020
We welcome some new members and award the Keeper of the Flame! Also, it was the "world premiere video" for "Spirit of Life" with signing by Lorinda Morimoto.