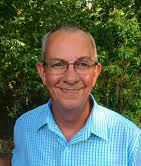 First Church Unitarian lost a wonderful member, friend and church administrator on March 2, 2020. Below were the words that Tom wrote for his staff page on this website:
"After twenty-five years of separation from the religion of my youth, I discovered Unitarian Universalism and found nourishment for the spiritual hunger of my heart. I immediately engaged in the lively spirit and the approach to life's management offered by my newly adopted religious identity.
"In the course of a few years of volunteer work on several levels at First UU Church of Houston, TX, I found great joy in being involved in the business of church work. I worked with the senior Church Administrator for several years and, when she decided to move on, I was offered the opportunity to step up and take her place.
"My administrative skills run the gamut of a religious professional. I honed those skills in service to a large congregation and having the experiences of just about any event that can manifest itself in a church community. I'm now in New England, after retiring from my home church in Houston, and have been totally embraced and loved by First Church Unitarian in Littleton, MA, I've recently been trusted to step into the role of Church Office Administrator. I accepted this opportunity to continue sharing with this congregation my love of doing church work. It's a 'ministry' of great rewards."