May 9, 2021
For our Mother's Day Sunday, five different congregants shared stories of their own mothers.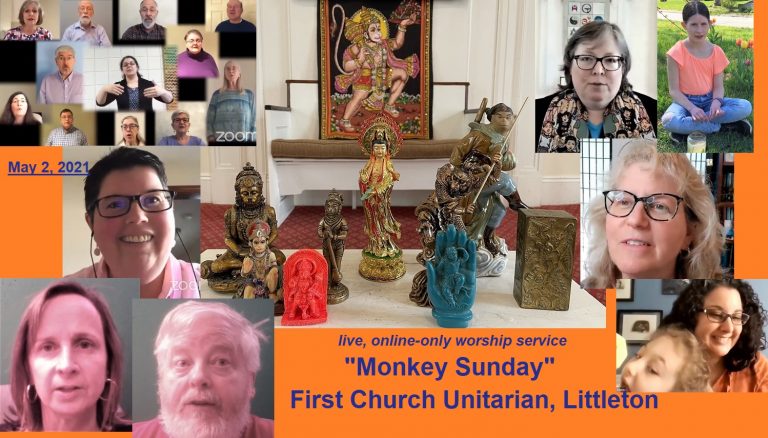 May 2, 2021
This was "Monkey Sunday"! I talked about my two favorite mystical monkeys, Hanuman and Sun WuKong, and what we might learn from their stories.

February 21, 2021
We hear "Beloved Community" a lot. What does it mean, really?