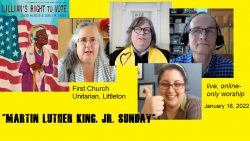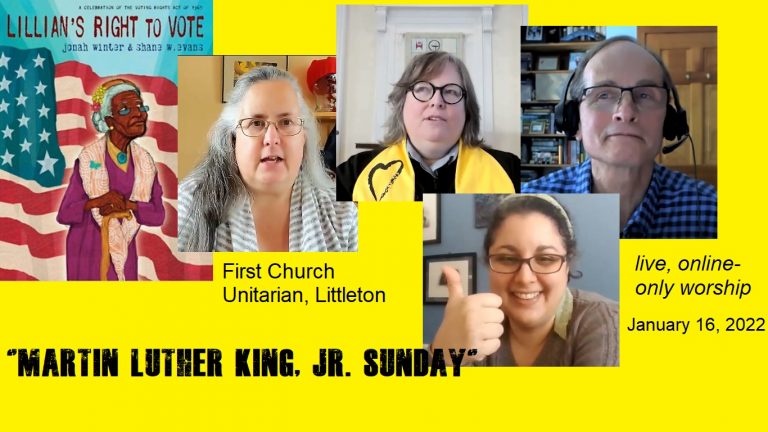 January 16, 2022
Our annual Martin Luther King, Jr. Sunday service, thinking about voting rights then and now.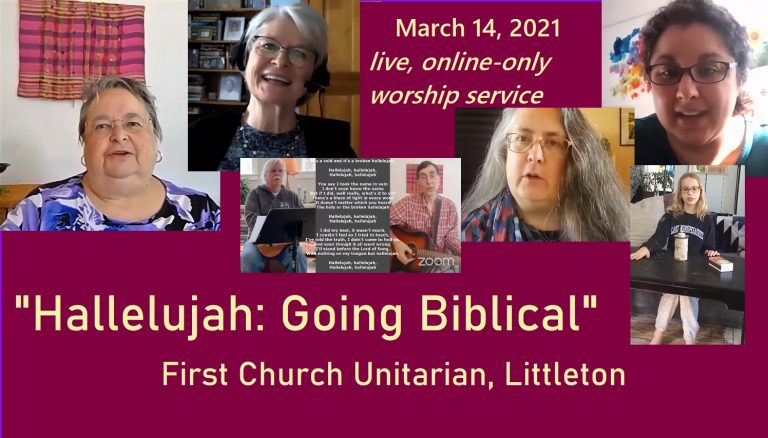 March 14, 2021
FCU member Rev. Jackie Clement preached! If you watch on YouTube, click "show more" to see the Order of Service.

January 19, 2020
On January 19, 2020 we celebrated Martin Luther King Sunday. In this video, you will see Kris Ersland present the "Social Justice Moment", sharing a video featuring civil rights leader John Lewis (and thanking FCU member Caroline Marvin along with FCU). There is also an unveiling of a portrait of a young John Lewis from the Civil Rights Movement, which now hangs in our Vestry. Finally, I share my short sermon, "Good Trouble", with a titled inspired by the words of Lewis.