Bob Williams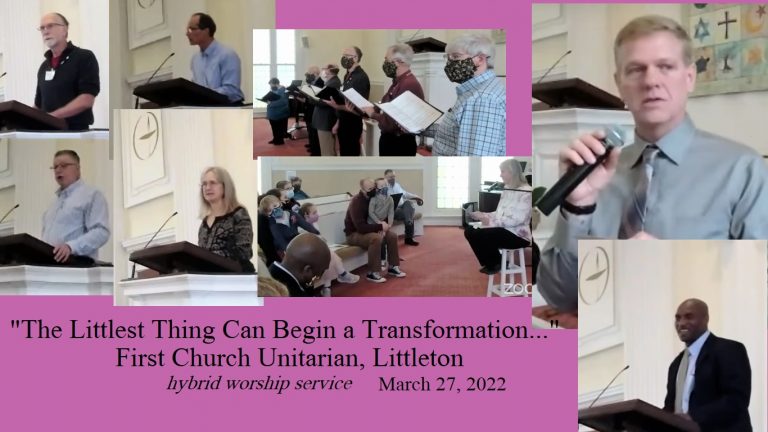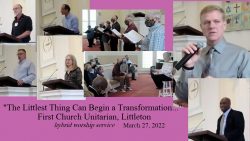 March 27, 2022
I powerful talk by a formerly incarcerated person. Share-the-Plate for Concord Prison Outreach.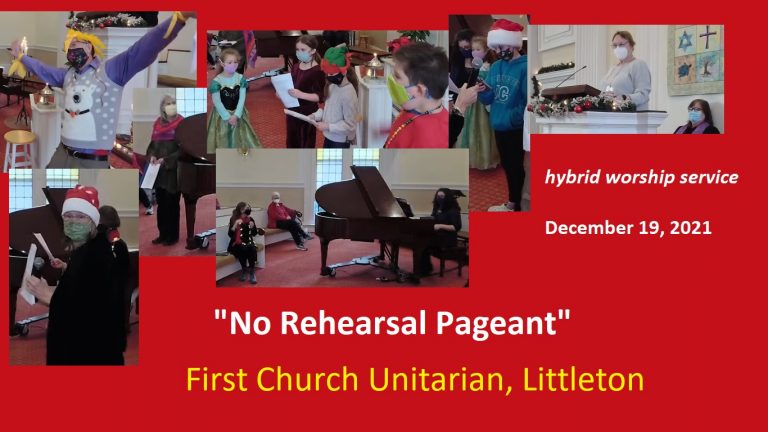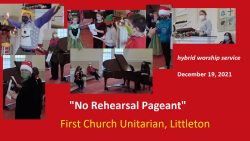 December 19, 2021
Director of Religious Education Thea Shapiro led the whole congregation through a jolly no-rehearsal pageant! We had lots of fun.
November 28, 2021
During our "red light" conditions, we worshiped online-only. We discussed who we might be in the Hanukkah story.