I can't believe I'm three months into my settled ministry at First Church Unitarian, Littleton. It is so great to be here!
I have a blog on this church website — you're looking at it! I will mostly post here about FCU-specific things.
I do have my own "private" blog, which you are welcome to visit. It's called Fool of Spirit. The opinions there are my own, and do not necessarily reflect the views of FCU and its members and friends.
I will be working on getting my sermons posted on this site — the sermons that have manuscripts, that is. Our media team is working on getting some sermon videos online too. I'll post here when they're live.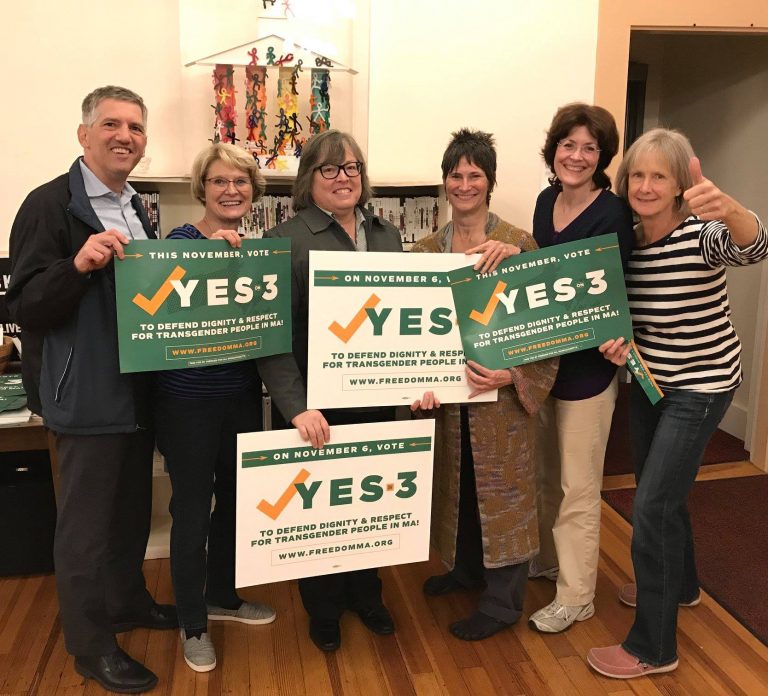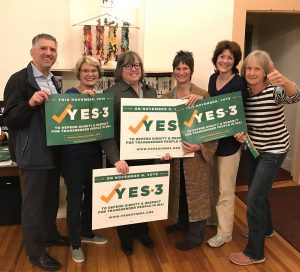 I do want to mention one thing that I feel very good about: Our Standing Committee and Deacons unanimously endorsed "Yes on 3", and we displayed signs by our wayside pulpit. I'm very proud of our role as part of a faith contingent supporting transgender rights and dignity. To the left is our Standing Committee just after voting to endorse "Yes on 3". And I'm so pleased that the ballot measure passed!
Thanks for checking out my blog. More soon…